Dahua IPC-HDBW4300E with 2.8mm lens.
Bought on Aliexpress, initially came with Chinese firmware, but seller helped me resolve this (was advertised as English).
Reason why I went with dome vs bullet is because I needed wider angle camera.
Here it is: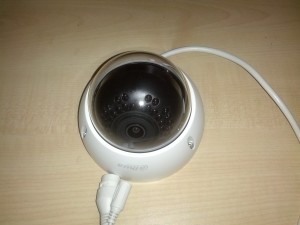 To adjust it one needs to remove the dome with Allen Key provided: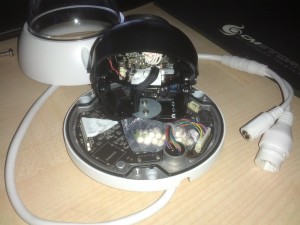 Note: The 4 pin header (on the right) is for serial (RS232), while button next to it (not visible) is the reset button (press 5 seconds to reset).
From Firmware/System perspective it is no different to Dahua IPC-HFW4300S.
Day time image quality exactly the same, except of course the HFW4300S comes with 3.6mm lens minimum while HDBW4300E comes with 2.8mm.
Night time image quality is a bit worse (due to weaker IR, and wider lens).
Here is the angle comparison:
3.6mm (HFW4300S):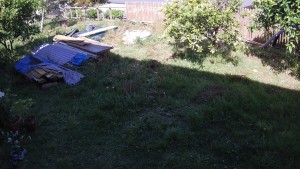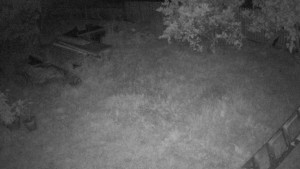 2.8mm (HDBW4300E):