So, I came across an interesting, but not surprising thing with Husqvarna MSRP prices in NZ compared to USA.
I recently looked at Husqvarna 445 and when googled for it, I got multiple MSRP prices (one for NZ, on for AU and another for USA).
Husqvarna 445 MSRP by country:
USA: 329.95 USD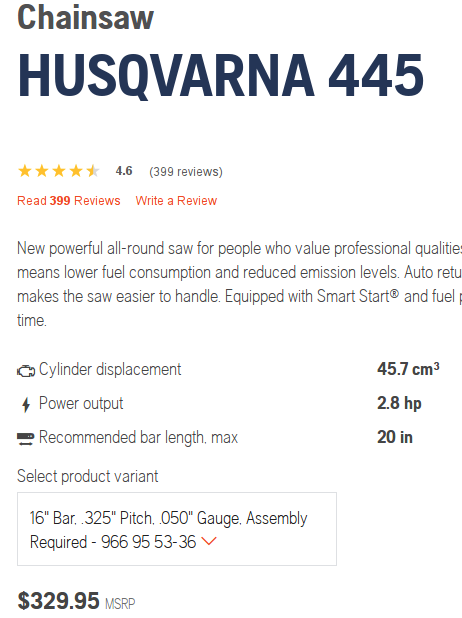 AU: 899.00 AUD (~$690 USD)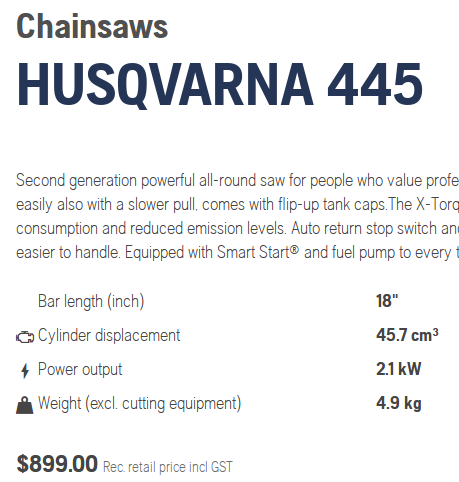 NZ: 1019.00 NZD (~$745 USD)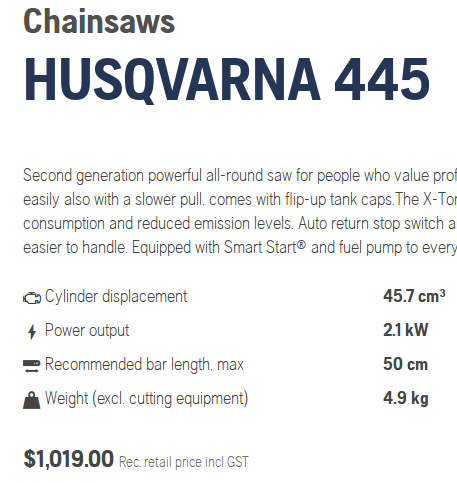 According to NZ customs duty calculator using US MSRP price as base the fair MSRP price in NZ should have been $599 NZD (~$440 USD).
What is with the ~$150 USD price difference between NZ and Australia? According to Husqvarna Americans are twice better than Australians and more than twice better than Kiwis. They treat Kiwis like chumps that will buy thing at whatever prices Husqvarna feels like.
Guess what, from now on I will be avoiding the Husqvarna until these greedy corporate types will pull their heads out of their asses and set fair MSRP prices. In this global economy it is very stupid not to have standardised prices across the globe.
If I really wanted to buy one, no way in hell I would be buying it in NZ, as for about $150NZ I can get it shipped from the states.