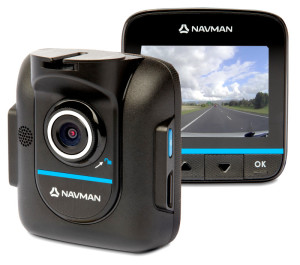 I bought Navman MiVue 388 for holiday in Australia, as I was going to do a few thousands kilometres worth of driving.
This camera is sold everywhere else under Mio brand. It is not a Navman product.
When I was purchasing this dash camera I had few prerequisites (which it met, somewhat):
1) 1080p
2) suction cup mount (for easy removal from rental)
3) Modest size
4) Available next day
5) Reasonably priced (under $250)
6) GPS
So basically the only product in New Zealand that met those was this camera.
Whatever you do, do not buy this dash camera. There is nothing really positive I can write about it (apart that it supports 64GB VFAT formatted card, despite the specifications). It pales in comparison to a much cheaper G1W, or Mini0806 (also crap! DO NOT BUY THESE!) or even my dated Blackvue DR400G-HD II. If you are after a good value for money camera get G1W for ~$60USD. Same applies to MiVue 338/358.
Image quality is very grainy:

I didn't test the camera with optional CPL filter as Navman didn't sell it at the time (it could have been sources from eBay as Mio branded).
Beyond image quality there are other major issues:
* Suction cup mount is a standard GPS mount, is way too big and vibration prone. It is not very good and falls off after few hours. Not possible for discreet mounting in a smaller car without major view obstruction.
* After 1 month of operation the face plate (screen cover) fell off. It was stuck on by two short strips of double sided tape. After reattaching second time, I gave up and now the camera is used without it.
* Occasionally it decided to completely lose time settings and gets stuck on Setup Time screen. While in that state it does not record!!!
* Cannot turn off blue pixelated "MiVue388" logo on top of the screen (without hacking firmware).
* Battery life is hopeless (about 1 minute and 30 seconds). Good luck actually using park mode.
Two of the issues were because of the climate in New Zealand; this camera is not suitable for being attached permanently on the windscreen due to heat. It is probably far worse for it in Australia.
To address the shitty mount I have decided to build my own mount (secured by not suction cup but double sided tape).
The materials I used are the following:
* Piece of scrap aluminium plate (some random cut off)
* A random drawer knob that I found at hardware store (a 16mm ball with threaded hole and a screw).
* 3M moulding tape
* Black paint
With my mount the dash cam no longer blocks the view, in fact it is almost not visible (apart from status LED) from drivers seat. It is also very discreet from outside as it is masked by mirror contour.