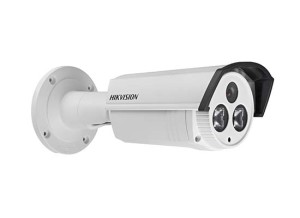 Bought it from Aliexpress as I have completely given up on sourcing genuine camera in New Zealand.
Ordered with 12mm lens option for the driveway monitoring.
Internally it is exactly the same as Hikvision DS-2CD2032-I IP camera. Same CPU/RAM/Sensor/Firmware.
Externally it is rather large and bulky. It is all metal construction, except the default mount – flimsy plastic. I have used an arm from an old CCTV camera, it bolted perfectly fine to one of the bottom threaded holes. It had another threaded hole at the back giving plenty of mount options. The hood adjustment did not make any sense, fully extended at around half of centimetre, it looks like the screw (which was also a bit too small) holding it was put in slightly wrong place.
One thing I didn't like is the cable was external, on DS-2CD2032-I it is routed internally through mount allowing for more discreet installation. I simply used split piece of 20mm conduit around it to make it more difficult for cutting.
The IR LEDs are very powerful, in fact they are too powerful as number plates are not visible due to excess light bounced from reflective surface. As bonus it lit up the area for other camera.
With 12mm lens it has sufficient zoom to clearly see along our long drive way.
Picture sample (day):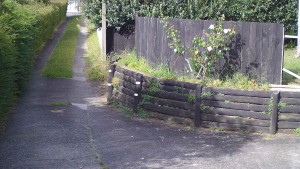 Picture sample (night):